Thornton J. Williams, Managing Partner
Williams Law Group | Tallahassee, Florida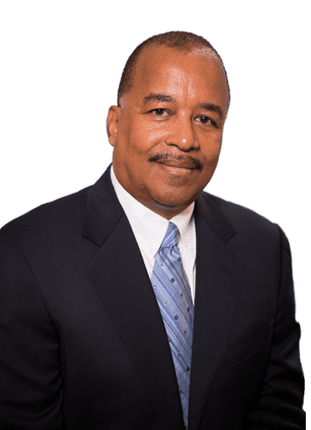 Governmental Law
Administrative Law
Transportation Law
Public-Private Partnerships
Executive and Legislative
Lobbying
Florida Agricultural and
Mechanical University
Tallahassee, Florida 1977
Bachelor of Science, Physics
Florida State University
College of Law
Tallahassee, Florida 1981
Juris Doctorate
Thornton J. Williams


Managing Partner
Williams Law Group | Tallahassee, Florida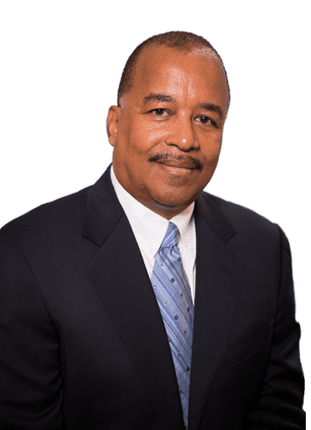 Governmental Law
Administrative Law
Transportation Law
Public-Private Partnerships
Executive and Legislative
Lobbying
Florida Agricultural and
Mechanical University
Tallahassee, Florida 1977
Bachelor of Science, Physics
Florida State University
College of Law
Tallahassee, Florida 1981
Juris Doctorate
Thornton J. Williams received his Bachelor of Science Degree in Physics from Florida Agricultural & Mechanical University in 1977, and his Juris Doctorate from Florida State University in 1981. While attending Florida State University Law School, he was awarded Best Team in the Southern Regional Frederick Douglass Moot Court Competition and interned with Florida Supreme Court Justice Joe Boyd.
Thornton is the managing partner of Williams Law Group, P.A. He has practiced governmental and administrative law for over 30 years. Thornton practices in the areas of transportation and governmental law, and executive and legislative lobbying.
Thornton has had an extensive legal career in Florida's government, beginning in 1982 as an Assistant State Attorney prosecuting criminal cases in the Felony Division of the Second Judicial Circuit. He has served as an Assistant General Counsel to Governor Bob Graham and as a Staff Attorney and Deputy General Counsel for the Department of Business Regulation, and has also served on Governor Jeb Bush's Transition Team. Thornton left the Department of Business Regulation in 1990 to become General Counsel for the Florida Department of Transportation, serving in that capacity until 1996.
In over six years with the FDOT, Thornton actively participated in policy deliberations, contract negotiations and high profile litigation. Thornton was also responsible for the cost recovery areas for FDOT. Between 1990- 1996, FDOT was exposed to approximately $10 – 20 million per year but paid out only approximately 10% in claims each year, due to his efforts.
He was one of five primary lobbyists for the FDOT before the Florida Legislature. He provided technical legal advice on all legislation for the FDOT. In addition to lobbying the transportation committees, he was also lead lobbyist on all claims bills before the Legislature. In 1996, he was recognized by the Chair of the Senate Judiciary Committee for his involvement in the settlement of the largest claim bill in the history of the state of Florida for $21 million for FDOT, which had an exposure of over 90 million dollars.
He left the Department of Transportation, and joined the firm of Rumberger, Kirk & Caldwell as a Partner. After staying there for approximately two years, he formed the firm of Thornton Williams and Associates on August 1, 1998. The firm became Williams Law Group, P.A. on August 1, 2012. The Williams Law Group focuses on transportation issues throughout the state of Florida.
He is the only General Counsel who has had a statutory section name after him by the Florida Department of Transportation, called the "Thornton Williams provision" and he has been recognized as a "Pioneer in the area of Transportation Law" in an article by the Florida Transportation Monthly magazine.
Thornton has written numerous articles for the Florida Engineering Society's magazine, has been the Chair of the Floridians for Better Transportation, is currently the Chair of the CUTR advisory Board and was recognized as one of the top lawyers in transportation for 2016, by the Daily Business Review.
Thornton and his wife, Harriet, live in Tallahassee, Florida.
Harriet Williams, Partner
Williams Law Group | Tallahassee, Florida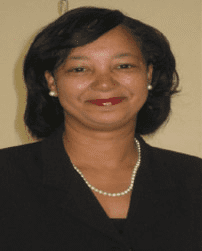 Florida Agricultural and
Mechanical University
Tallahassee, Florida 1979
Bachelor of Science in Psychology
Florida State University
College of Law
Tallahassee, Florida 1988
Juris Doctorate
Williams Law Group | Tallahassee, Florida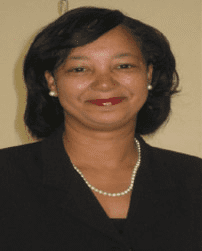 Florida Agricultural and
Mechanical University
Tallahassee, Florida 1979
Bachelor of Science
in Psychology
Florida State University
College of Law
Tallahassee, Florida 1988
Juris Doctorate
Harriet W. Williams received her Bachelor of Science degree from Florida Agricultural and Mechanical University graduating Magna Cum Laude in Psychology. She received her Juris Doctorate from Florida State University College of Law in 1988. While attending law school she was elected the first African American President of the Florida State College of Law Moot Court team and received accolades for best oral advocate.
Harriet started her legal career in private practice with Henry, Buchanan, Mick and English P.A. representing the City of Tallahassee and Tallahassee Memorial Regional Medical Hospital. Her legal experience includes collections, drafting living wills and health care surrogate/personal guarantee forms, ordinance issues, Fair Housing, racial discrimination and sexual harassment cases. She conducted Sexual Harassment and Diversity training for the City of Tallahassee, the City of Titusville, Tallahassee Women Lawyers, FSU College of Law and the Florida Bar. She also practices law in probate, family law and general civil defense litigation. After five years with the Firm she became a partner and shareholder.
In 1996, Harriet was appointed by the Chief Judge to serve as the first Judicial IV-D Hearing Officer in the Second Judicial Circuit. She implemented the Visions of Manhood program in her courtroom which helped Fathers become educated about obtaining parenting time with their children. Harriet was also the First General Master in the Second Judicial Circuit and heard cases in Dependency, Family, Court Costs and Fines; Civil discovery Disputes, Pre trial Conferences and served as the Administrative General Master.
Harriet has served on numerous Boards and Foundations, was Volunteer of the year, has been recognized for her Leadership in the Tallahassee community and does Pro Bono work for Not for profit organizations. Harriet is Of Counsel with Williams McMillian P.A. and is currently a partner with Williams Law Group P.A
Harriet has been recognized for Extraordinary Service:Supreme Court of Florida and Office of Governor for Guardian Ad Litem Volunteers & Staff; Outstanding Judicial Officer, 2ndCircuit Dependency Court, Outstanding Leadership for Visions of Manhood, Second Judicial Circuit recipient of the Tobias Simon Pro Bono Award and Thunderdome Mentor Award for pro bono service. She taught Judges and Magistrates at the Advanced Judicial Studies College to and has been a Guest Speaker in Family Law Courses at FSU College of Law.
Sheis a member of the Tallahassee Bar, Tallahassee Barristers, Bench Bar Review Committee and American Inns of Court. Harriet is admitted to practice in the Northern and Southern District of Florida. She has served on the Parenting Evaluation Liaison Committee, Legal Aid Foundation, Supreme Court Family Court Steering Committee, Professionalism Committee, Florida Bar Diversity Committee and FloridaBar Family Rules Committee. Her community outreach includes serving on the following Boards Pace Center for Girls Leon, Lee's Place. Lutheran Lutheran Social Services of North Florida, Best and Brightest Committee; Hope Community Brehon Institute for Human Services, Jack and Jill of America, Inc. Links Incorporated, Tallahassee Chapter and Delta Sigma Theta Sorority, Incorporated.
She is married to Thornton J. Williams, Esq. and they have three children.